[[ $t('ICEXNEXT_TEXT_RODA') ]]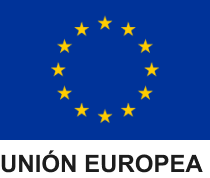 RODA I Blanco
A wine that emerges after years of tests and tastings, the first white wine from Bodegas RODA.
The orography of the Haro area is made up of small vineyard hills cultivated at all winds. The upper parts of the slopes, highly eroded by centuries of tillage, are very poor and do not adapt well to the Tempranillo variety. Formerly, these heads were used to plant white varieties, more vigorous and productive than Tempranillo. Small plots of vines planted in the most eroded soils. The soils are made up of alternating sedimentary rocks of sandstone and limestone marl, and on many occasions the sandstone is clearly visible. These Viuras live directly on the Tertiary soil. Along with them, other varieties were planted, such as Malvasía de Rioja, Garnacha Blanca and some that were destined for table consumption, such as Calagraño and Moscatel, which in this case are discarded. With a base of Viura and small proportions of Garnacha Blanca and Malvasía de Rioja, the must is macerated in French oak vats, and then fermented in the same vat and in bocoys, also made of French oak. It is in the latter that RODA I Blanco is aged for 18 months, to which are added another 18 in bottle before being in the market.
2020 was a humid vintage in which it rained 635 mm. in the village of Haro. Winter was sufficiently warm, although marked by unpleasant fogs. Spring was mild and very rainy. Around 200 mm. of rain were gathered between March and April. Bud break happened ahead of time. May was less humid with high temperatures. Flowering was advanced for 15 days.
The first half of June was cold and humid with very low minimum temperatures (below 10ºC). Clusters had a severe Downy Mildew attack (that didn't produce stains on leaves), that affected entire areas with important crop losses. On June the 12th the D.O. Ca limited for the first time the yields to 90% because of COVID-19.
Intermittent rains continued and Mildew got extended. July was cool at the beginning with high temperatures at its end. Veraison began on July the 20th, more than two weeks in advance. Ripening was excellent, the weather helped. Wines have a very good quality, good concentration, fine tannins, showing up its delicacy at an early stage and are fresh.
TECHNICAL DATA
Grape varieties:

Mainly Viura and a small part of Malvasía de Rioja and Garnacha Blanca.



Vineyard:

In the old vineyards around us, the highest and poorest parts of the vineyards were planted with Viura, with some vines of Malvasía de Rioja and Garnacha Blnca. With these grapes we have produced this RODA I Blanco.



Fermentation:

Maceration in French oak vats. Fermentation in French oak vats and bocoys.



Ageing:

18 months in French oak bocoys and 18 months in bottle before release.



Stabilization:

Natural methods.



Alcohol:

14% Vol.
TASTING
Colour:


It has a straw colour, intense and bright.



Nose:


In the still glass it is very intense and very pleasant with notes of grapefruit peel that provides a citrus and subtly bitter note. In movement, the grapefruit becomes more important and the quince notes, with a balance between sweetness and slight bitterness, complete the nose.
White-fleshed peach joins fresh elderflower, creating an atmosphere of great fruit complexity. There is a mineral component marked by the limestone and the greasy and fresh sensation at the same time flashes like a foretaste.



Palate:


Fullness, volume and freshness define the concepts of this wine. The wood is perfectly integrated. The flavors of peach, quince and grapefruit, along with elderflower, leave the sensation of sweetness, bitterness and freshness at just the right level.
The mineral sensations return to the mouth with limestone as the axis. There is an elegant texture marked by subtle and delicious tannin. The aftertaste is very fresh, very long and oily in the center of the mouth, without being heavy. It is a wine that we are seeing grow in an incredible way.
COME TO VISIT OUR WINE BAR