[[ $t('ICEXNEXT_TEXT_RODA') ]]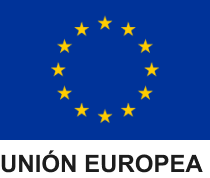 R&D projects
Bodegas Roda participates in the MINUS program subsidized by ADER with FEDER funds
File 2002-I-TE1-00019 "IMPROVEMENT AND OPTIMIZATION OF ENERGY CONSUMPTION-MEASUREMENT AND CONTROL" finances this program. Within the framework of the same, an energy audit has been carried out after which a series of actions have been developed in order to improve the efficiency of energy consumption.
The investments have consisted of:
1-Installation of a submetering system that allows the measurement, digitization and monitoring of consumption.
The advantages are really important:
Know the energy costs by consumption center
Anticipation of bill penalties for reactive consumption and excess power, thanks to an alarm management system.
Knowledge of indicators of great technical and commercial value, such as carbon footprint, specific consumption (kWh per reference or kilogram of product).
It will serve as a tool to strengthen the awareness that RODA already develops with its staff.
Productive and competitive improvement thanks to energy management.
2- New compressor for the use of compressed air.
Savings must not only be counted in economic terms, but an important part is the reduction of emissions
The financial support of the EU has allowed us to allocate resources to these measures to improve consumption optimization.
SHIP2FAIR
SHIP2FAIR is a European project that aims to foster the integration of solar thermal technology in the industrial processes of the agro–food industry. With this purpose, SHIP2FAIR will develop a set of tools and methods aimed at improving energy efficiency, reducing the environmental impact and, ultimately, increasing the competitiveness of companies.
Category:
Sustainability
Viticulture
Oenology