[[ $t('ICEXNEXT_TEXT_RODA') ]]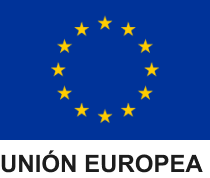 Cenit demeter
Oenology
Viticulture
Sustainability
2008-2011
The global warming is clear; it has been said by the Intergovernmental Group of Experts about the Climate Change (IPCC) in its 27th Plenary Session (Valencia 2007). It exists a great uncertainty about the space and temporal importance of the climate change and at this juncture, the wine-growing sector has the duty to develop adaptation strategies, including technological innovations, new systems of use of the vineyard, a better management of water resources and a greater basic knowledge to obtain quality wines that meet the consumer demands.
In front of this situation Bodegas Roda has begun in 2008 the CENIT DEMETER project "Development of Strategies and Vine-Growing and Oenological Methods opposite the climate change. Implementation of new Technologies that improve the Efficiency of the Resulting processes" (Acronym "Cenit Demeter"). It is a multidisciplinary and interregional project and its aim is to create scientific-technical knowledge that allow the Spanish vine-growing sector to adapt successfully to the climate change. It has the participation of 31 leading research groups and 27 companies in the sector. It is structured with seven different basic or core researches and other specific lines of different companies. Bodegas Roda takes part in the basic lines of research contributing its vineyards of reference (cold zone), on which will be carried out a study about the effect of climate change in the ripening process of the grape, different vine-growing techniques will be evaluated to adapt to the change and it will study the effect thereof about the sanitary conditions of the vineyard. It also produces wines in the core line to study adaptation strategies of the yeasts and bacteria to the new composition of the musts and wines.

Bodegas Roda, however, goes beyond and also develops specific lines in the framework of the cenit project; and thus has four additional projects in which collaborate the Polytechnic University of Madrid, the University of La Rioja, the University of Salamanca and the University of Zaragoza respectively.
collaborators