[[ $t('ICEXNEXT_TEXT_RODA') ]]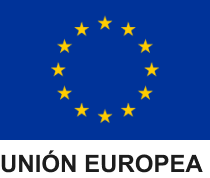 LOWpHWINE
Viticulture
Sustainability
Oenology
2020-2024
LOWpHWINE is a consortium research and experimental development project that aims to study the effects that different soil and vine conditions can have on the acid composition of grapes and wines, in a context of climate change.
The consortium is made up of eight business partners: the wineries Pago de Carraovejas (leader), Roda, Barbadillo and Hoyada de los Lobos (Milsetentayseis), as well as the companies Vitis Navarra, Fertinagro Biotech, Atens and Productos Agrovin. A total of ten universities and national research centers also participate: Complutense University of Madrid, Polytechnic University of Madrid, University of León, Public University of Navarra, University of Castilla La Mancha and University of Valencia. In addition, the Wine Technology Center (VITEC), the Vine and Wine Institute (ICVV), the Agrifood Research and Technology Institute (IRTA) and the Segura Center for Soil Science and Applied Biology (CEBAS-CSIC).

LOWpHWINE has a global budget of € 5,803,856 and will be developed within the framework of the CIEN Strategic Program of the Center for Industrial Technological Development (CDTI), in a period of 48 months between September 2020 and August 2024.