[[ $t('ICEXNEXT_TEXT_RODA') ]]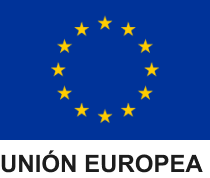 Bodegas Roda SELA
Our youngest wine From vineyards that are 15 to 30 years old.
Bodegas Roda SELA is a young, strong wine, it has lots of things to tell, but with the fresh voice of youth. Coming from sustainable vineyards. It's ready to be consumed as soon as it's released, with a younger aging than its older brothers and with a great bottle aging capacity. An attractive wine to young people that begin to live the passion of the wine world.
2020 was a humid vintage in which it rained 635 mm in the village of Haro. Winter was sufficiently warm, although marked by unpleasant fogs. Spring was mild and very rainy. Around 200 mm of rain were gathered between March and April. Bud break happened ahead of time. May was less humid with high temperatures. Flowering was advanced for 15 days.

The first half of June was cold and humid with very low minimum temperatures (below 10ºC). Clusters had a severe Downy Mildew attack (that didn't produce stains on leaves), that affected entire areas with important crop losses. On June the 12th the D.O. Ca limited for the first time the yields to 90% because of COVID-19. Intermittent rains continued and Mildew got extended.

July was cool at the beginning with high temperatures at its end. Veraison began on July the 20th, more than two weeks in advance. Ripening was excellent, the weather helped. Wines have a very good quality, good concentration, fine tannins, showing up its delicacy at an early stage and are fresh.
TECHNICAL DATA
Grape varieties:

94% Tempranillo,  4% Garnacha and 2% Graciano.



Vineyard:

Sustainable viticulture in bush vines between 15 to 30 years of age.



Fermentation:

Both alcoholic and malolactic fermentation processes carried out in large French oak vats.



Ageing:

12 months in 100% semi-new French oak barrels.



Stabilization:

Completely natural methods.



Clarification:

With egg albumin.



Alcohol:

14% Vol.
TASTING
Colour:

Medium layer wine with a bright red background and a red rim.



Nose:

It is intense and very fruity, the red fruits stand out above the glass, with a sensation of liveliness. The oak is practically imperceptible, as benefits a wine made from used oak. There is a lot of freshness, and the main fruity note is linked to the cherry and its stone. The aromatic set is light and cheerful with a fruity sensation that makes it very appetizing. Completing the set are aromas of fresh herbs.



Palate:


The first sensations felt are the fruity character and the redness, in the range of fresh cherries. Medium volume, with fine and lively tannins. The aromatic herbs also appear together with the fruit. The freshness combined with the sensation of red fruits is the sensation that remains throughout the palate. It is a long wine, and the perception of aromas and flavours remain for a long time, leaving a memory of freshness and light pleasure. Excellent wine to drink by glass and with light meals. It perfectly supports cold temperatures for service. It is an example of the freshness of the rainy and Atlantic vintages.
COME TO VISIT OUR WINE BAR