[[ $t('ICEXNEXT_TEXT_RODA') ]]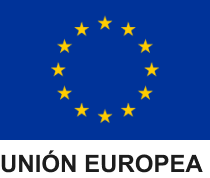 Bodegas Roda SELA
Our youngest wine From vineyards that are 15 to 30 years old.
Bodegas Roda SELA is a young, strong wine, it has lots of things to tell, but with the fresh voice of youth. Coming from sustainable vineyards. It's ready to be consumed as soon as it's released, with a younger aging than its older brothers and with a great bottle aging capacity. An attractive wine to young people that begin to live the passion of the wine world.
There was snow and enough moisture in winter. The entire spring was very dry, but the vineyard vegetated well due to the winter and 2020 reserves. Spring temperatures, especially those of March and April, were cool.


July was very dry, with a few isolated days of intense heat. August was also very sequential. Even though, average summer temperatures were lower than those of recent years. The summer drought reduced production, leaving a year of moderate harvest. In September it rained in La Rioja, but in the Haro area rainfall was scarce.


Magnificent weather at the end of September and October, which contributed to a magnificent end of ripening. The harvest was less early than in previous years, beginning on September 22nd and ending on October 20th. 456 mm. of rainfall were collected in the vegetative cycle and the thermal integral was lower than the previous years. The final result was an excellent vintage at Bodegas RODA.
TECHNICAL DATA
Grape varieties:

89% Tempranillo,  7% Garnacha and 4% Graciano.



Vineyard:

Sustainable viticulture in bush vines between 15 to 30 years of age.



Fermentation:

Both alcoholic and malolactic fermentation processes carried out in large French oak vats.



Ageing:

12 months in 100% semi-new French oak barrels.



Stabilization:

Completely natural methods.



Clarification:

With egg albumin.



Alcohol:

14% Vol.
TASTING
Colour:

It is a wine with a high layer, cherry red colour and a bright red rim. The colour is more intense than usual.



Nose:

Very intense and fruity, with the profile of red fruits, even with some notes of blackness in the background. It reminds of the ripe cherry. The oak is almost imperceptible, the fruit takes over the aroma currently. Freshness and aromatic herbs of shade, join the smell of the undergrowth.



Palate:


It has good volume, larger than usual. The freshness is noticeable, and it is full of ripe red fruit. The sensation of ripe cherries picked from the tree and the flavour of cherry flesh sticking to the bone. It has good tannins, something present now. It is very long in the palate and leaves the memory of ripe and fresh fruits at the same time.
COME TO VISIT OUR WINE BAR